PHOTOSHOP TIPS FOR AVIATION PHOTOGRAPHERS - ADJUSTING COLOUR USING A LEVELS ADJUSTMENT LAYER
(1) Create a separate Levels adjustment layer.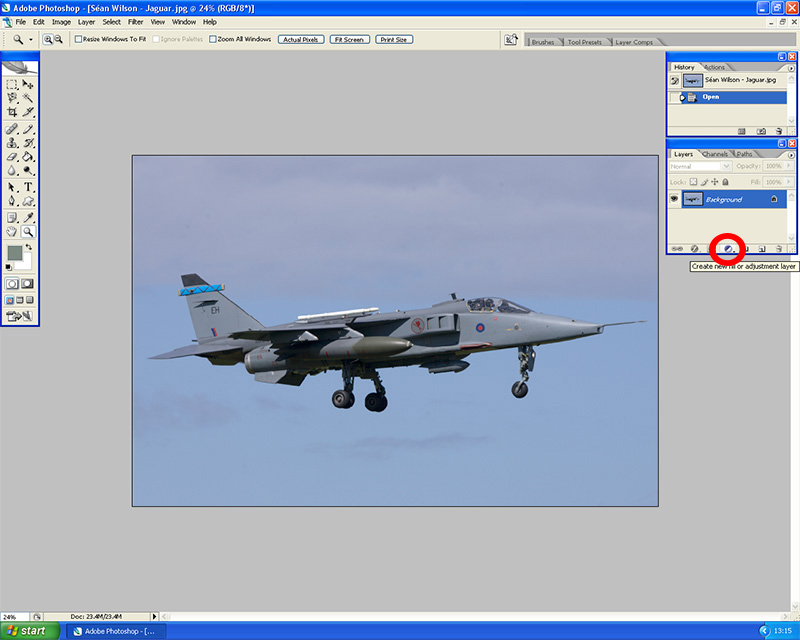 (2) Select the Red channel. Hold down the Alt key and click on the left-hand slider. You will notice that the screen changes colour. Drag the slider to the right until you see the shadows begin to appear. Now repeat with the right-hand slider, dragging it to the left until the highlights begin to appear. Repeat this procedure for the Green and Blue channels within this same adjustment layer.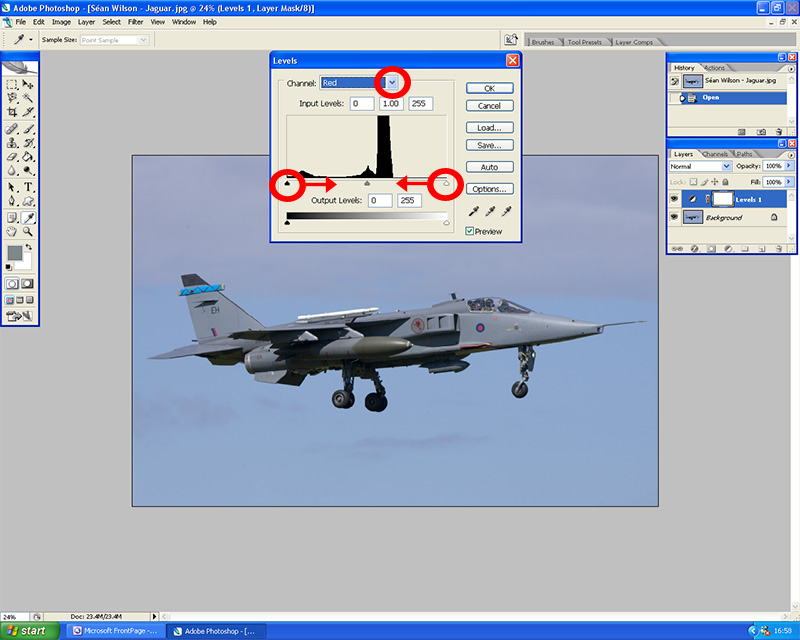 (3) Brightness can be adjusted using the middle slider (mid-tone/gamma value) on the RGB channel.