PHOTOSHOP TIPS FOR AVIATION PHOTOGRAPHERS - STRAIGHTENING AN IMAGE
No one is perfect so at some point you are going to capture an image that is not level. Fixing this problem is very simple:
(1) Select the Crop tool, draw a crop box around your image and check the Perspective box.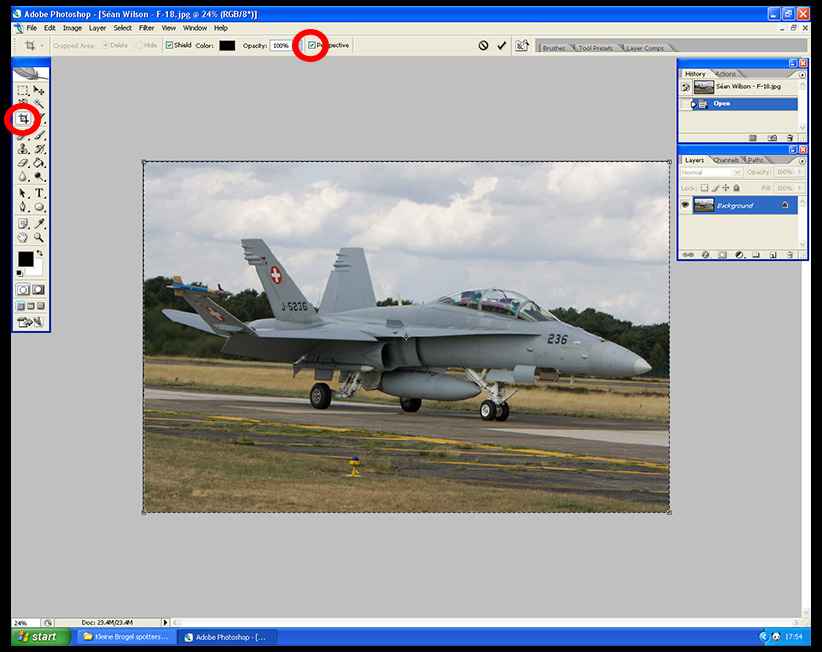 (2) Click inside the image and move the entire crop box until one corner is in line with your point of reference.
(3) Now click on the opposite corner and drag it upwards until it is also level with your point of reference.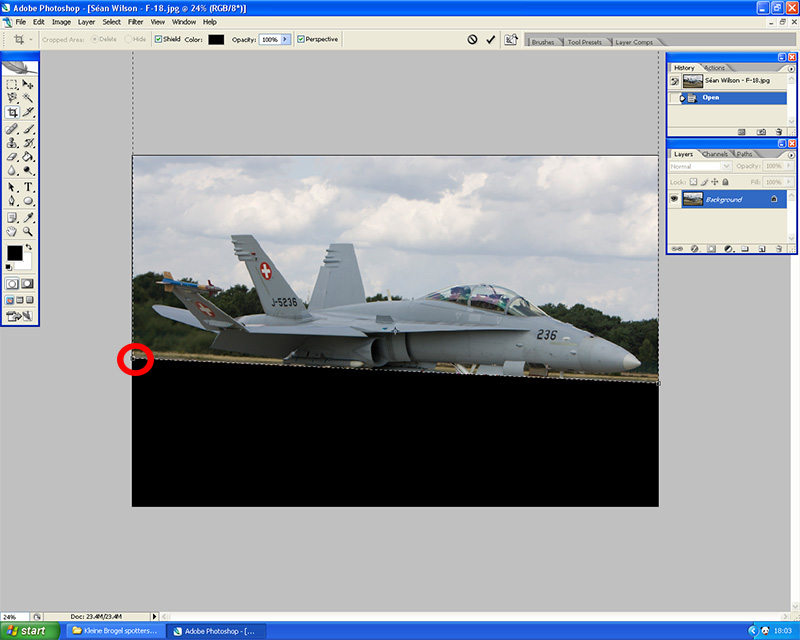 (4) Move the crop box back into position around your image. Right click -> Crop.
(5) The image is now level. If it is not completely level then simply repeat the above steps.